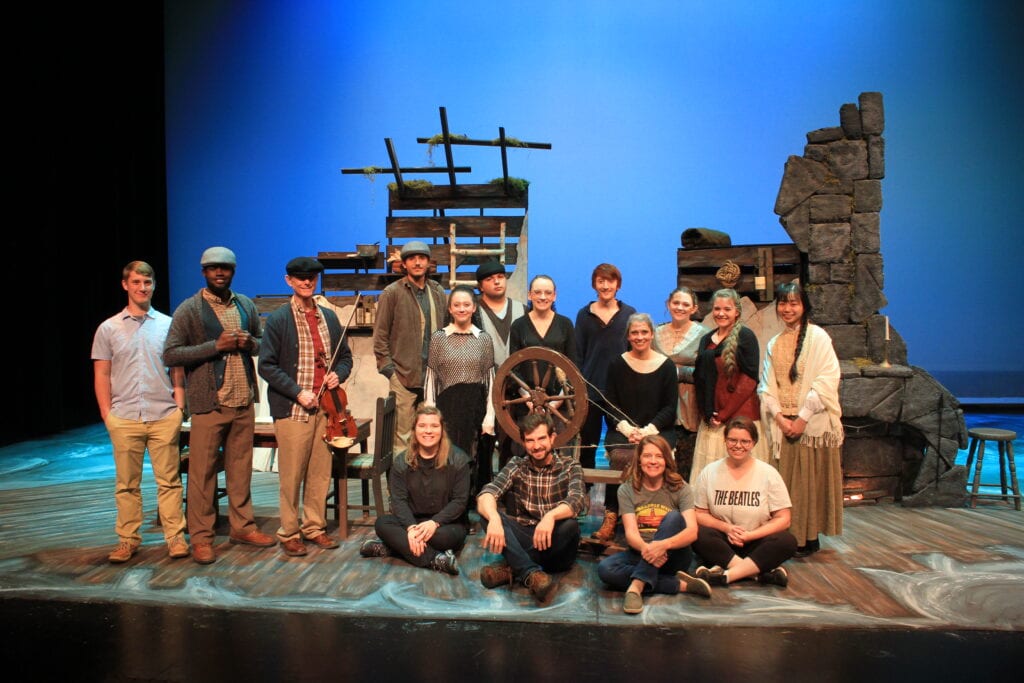 The Hannibal-LaGrange University theater department recently had the opportunity to be critiqued as a part of the Kennedy Center for the Performing Arts American College Theater Festival.
The department recorded a performance of a recent one-act production, "Riders to the Sea," written by Irish Literary Renaissance playwright John Millington Synge.
After submitting the recording, students and faculty had the chance to join a Zoom call with two representatives from the Kennedy Center who asked questions and critiqued the performance. The representatives discussed subjects like choices in design, pacing, and movement. They complimented HLGU's added music element and the interactions of cast members when there was no dialogue.
"I want my students to be able to hear other voices and other artists in the field," said artistic director Sabrina Brookshire. "There are so many ways of doing things and so many viewpoints and takes on a particular piece of work. We wanted these students to get as much exposure as they could with this process. It really provided some good insight and challenges for them."
In addition to the response, two HLGU students are now eligible for the Kennedy Center's Irene Ryan Acting Scholarship. Both Kyra Johnson, a sophomore secondary education major, and Abia Carlson, a freshman theater arts major, are now eligible for the award.
"Riders to the Sea" was the first of HLGU's three fall 2020 one-act productions and ran October 6-8. The theater department's final production of the semester, "The Long Christmas Dinner," will run on December 11-12.