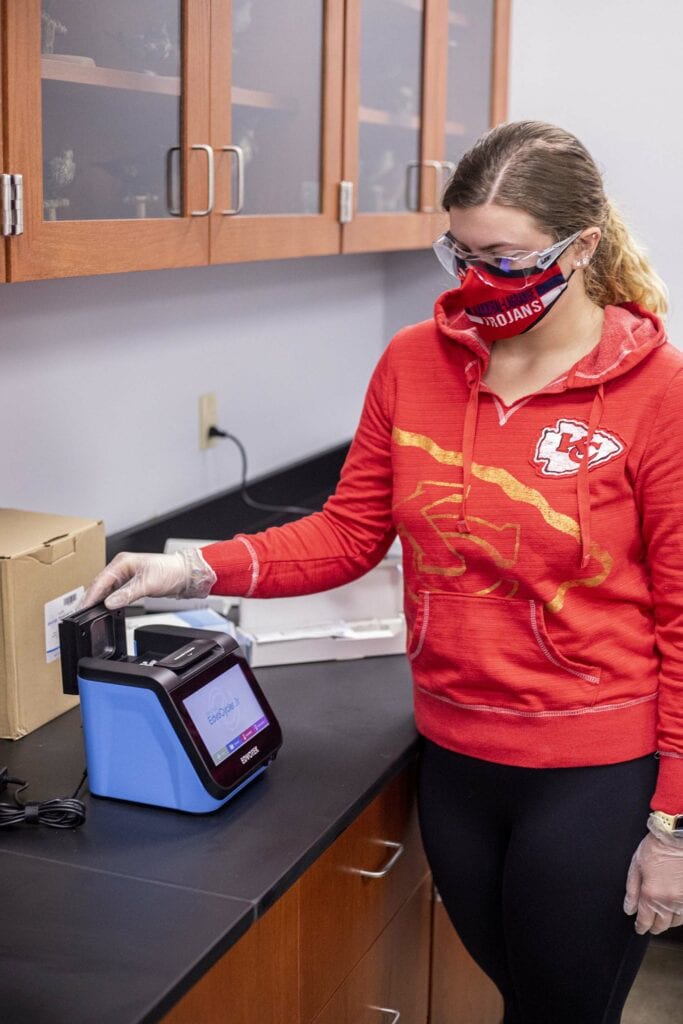 Hannibal-LaGrange University recently received a generous donation of equipment to be used in the biology department. This donation will allow students to make their own scientific discoveries and gain hands-on experience in the classroom.
"The new equipment provides the opportunity for students to participate in practical, applicable, world experiences that are occurring in science, criminology, and medical labs across the country," said Dr. Lanett Jauss, assistant professor of biology.
Dr. Jauss further explained the new equipment has the capacity to amplify and make copies of DNA, produce DNA fingerprints, transform bacterial colonies, and identify specific genes in medical studies. By utilizing the same equipment used by professionals in their respective fields, students will gain further insight in the areas of science, genetics, and criminal investigation.
"It means the biology department can offer classes where students gain practical knowledge that they will use when pursuing careers in forensic science, criminal investigation, medical diagnostics, etc," added Dr. Jauss. "Before receiving this equipment these processes were simply words on the page of a textbook. Now students will gain hands-on experiences so they can understand more deeply the ways God has formed and preserves living things."
To speak with someone about making a monetary or in-kind donation, call 57.629.3124, or give online at hlg.edu/giving.