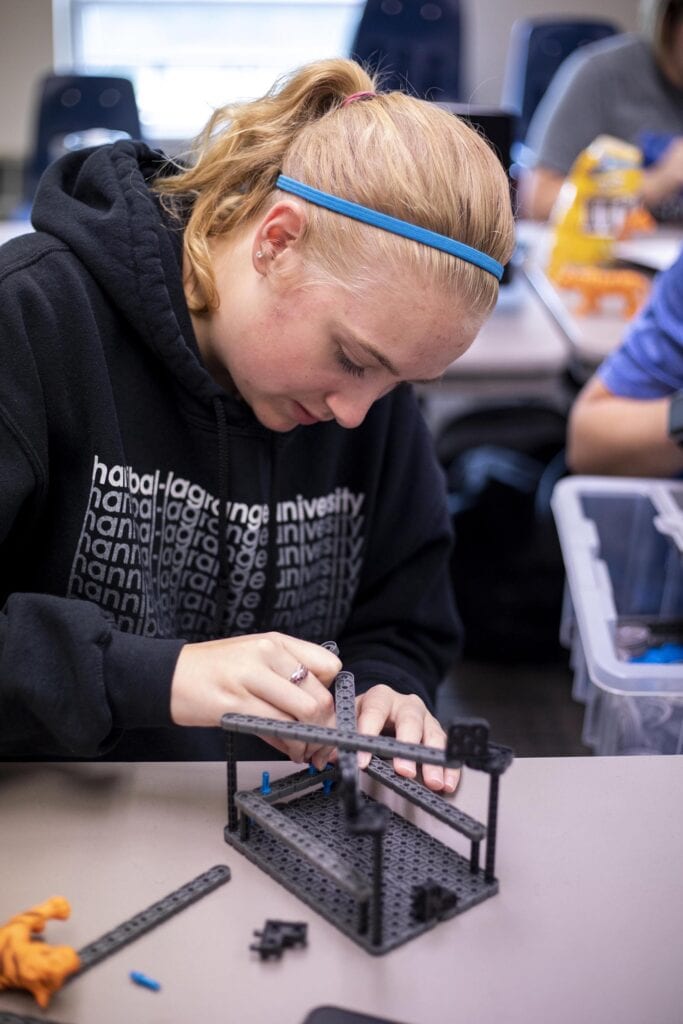 Hannibal-LaGrange University will offer a new certification to education majors seeking a primary emphasis in middle school science, starting in January of 2021.
This certification was created in response to a number of inquiries regarding a program of this type. Many students have an interest in science, but do not wish to teach secondary students. With this certification they will be qualified to teach science to students in grades 6-9.
"Since STEAM (science, technology, engineering, art, and math) is a humongous push currently, to have a degree that specifically feeds into this program will be a benefit to future students and the community as it has been difficult in the past, and currently, to find certified science teachers," said Dr. Lanett Jauss, assistant professor of education and biology.
This certification will require students to complete a rigorous program of up to 38 credit hours of science, including both required and elective courses, and 56 credit hours of education classes, which include both middle school and secondary methods. Jauss noted students pursuing this degree will also gain field experience which will draw them into an area classroom for observation and practical experience.
"Adding the middle school certification in science expands our efforts to provide high quality educators within the state of Missouri. We can now offer this certification in our traditional and alternative paths toward certification," said Dr. Larinee Dennis, vice president for academic administration. "Data indicates that that STEM-related teaching fields are in high demand, and structuring a degree program to meet this need is an important first-step to filling the gaps in our teacher population."
For more information on this certification, contact Dr. Julie Albee in the education department at 573.629.3105 or at jalbee@hlg.edu.