Amanda Henry
Chair, English Department; Assistant Professor of English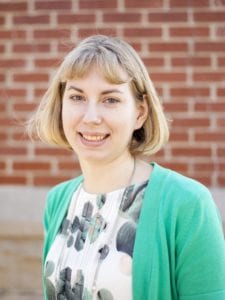 Henry feels a strong connection to Hannibal-LaGrange University. She explains, "I firmly believed that God directed me to Hannibal-LaGrange, first as a college student and then as an instructor. It is my desire to help students find God's purpose for their lives just as my professors helped me." In addition to teaching, she also serves as a member of the Honors Committee at HLGU.
A native of Missouri, Amanda Henry has traveled far from her home state in pursuit of learning. When she was in college, she spent a semester studying at Harlaxton College near Grantham, England, where she found opportunities geared to her academic interests. "While at Harlaxton College I was not only introduced to new works of British literature, but I was also able to visit the homes of authors and the places they had written about. I have truly enjoyed focusing my studies on British literature," Henry noted. She later took that interest to a new level when she chose British literature as the area of emphasis in her masters program.
Having grown up in St. Louis, she still finds opportunities to return to visit her family, which consists of her parents and two younger sisters. Henry is now a resident of Hannibal, where she attends Immanuel Baptist Church.
Educational Background
M.A. in English, University of Missouri (St. Louis)
B.A. in English, Hannibal-LaGrange University
Awards & Achievements
Alpha Chi (national honor society)
HLGU Honors Program graduate