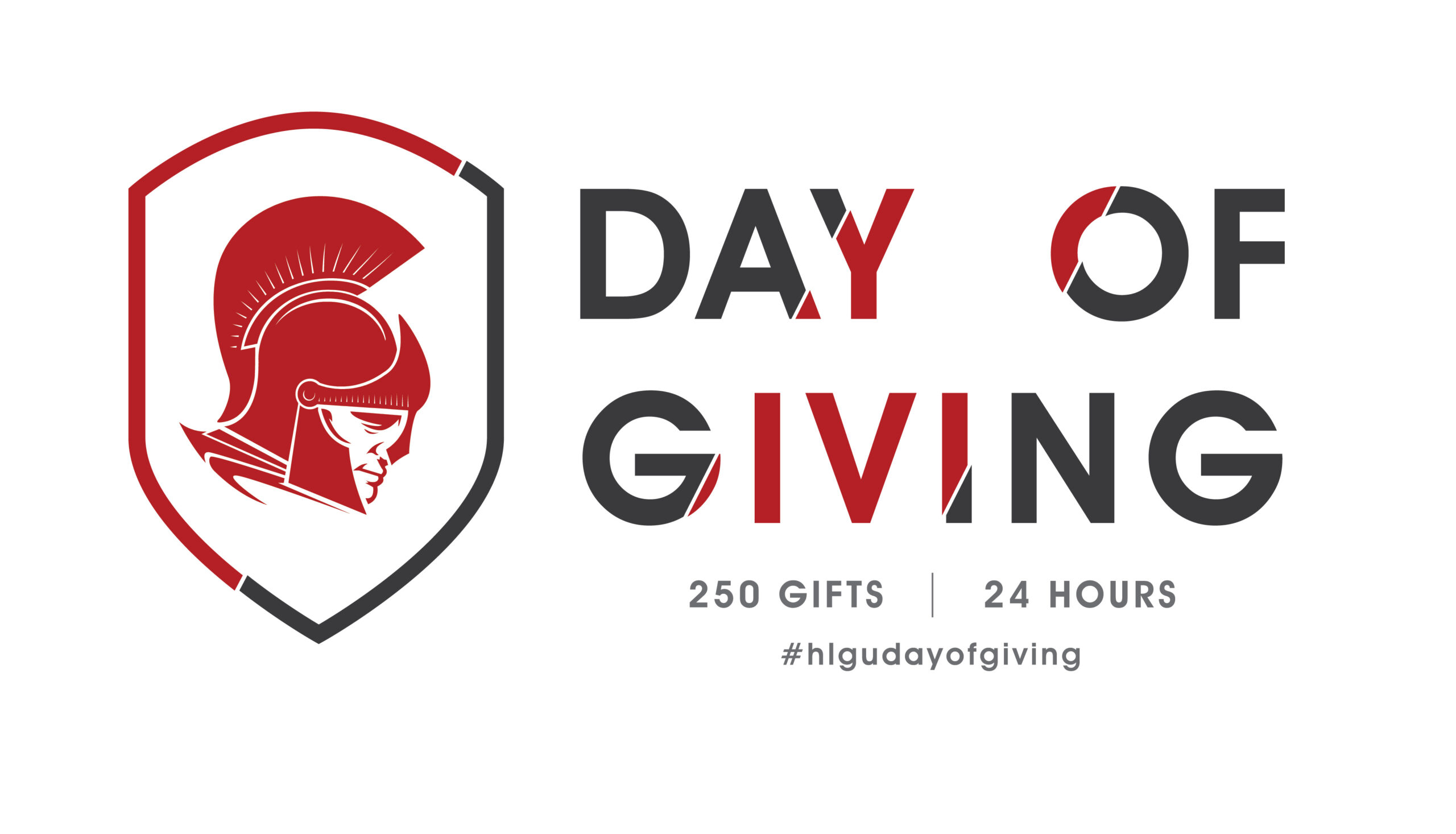 We raised 345 total gifts for $168,065. After the BOV challenge, we raised a grand total of $218,079.93!!!
Frequently Asked Questions
What is HLGU's Day of Giving?
On HLGU's Day of Giving, the Trojan community will come together in support of one goal. On April 21 at Noon until April 22 at Noon, we ask you to join your fellow alumni, students, faculty, staff, and friends by giving back to HLGU and the program that impacted you by going to our secure giving portal. HLGU has set a goal of 250 new gifts to the University in this 24-hour timeframe.
Why should I and others give?
Because your gift benefits current students and gives them the kind of educational opportunities you had. When you give to the area of the University that is most important to you it is an investment in our students' futures and in HLGU's reputation.
On April 21 or 22, visit our secure giving portal to make your gift and be counted on the Day of Giving. You may also make your gift over the phone by calling 573.629.3124.
How can my gift be counted toward the Day of Giving goal?
Make a gift online or by phone between Noon on 4/21 and Noon on 4/22 and your gift will be counted towards our total.
Who can participate in the Day of Giving?
Absolutely anyone can participate! Alumni, students, friends, parents, faculty, and staff are all welcome to consider making a gift. Any and all gifts made to HLGU will be counted.
Can I make my gift to any area?
Yes: 100% of your gift will go to the designation of your choosing. Donors may choose to designate their gift to any program, team, or fund at HLGU that already exists. Just indicate on your giving form where you would like the gift to go.