A MESSAGE FROM DR. ALLEN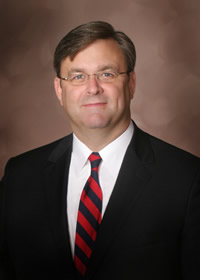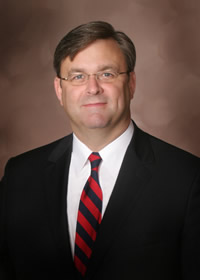 It is my great pleasure to serve as president at Hannibal-LaGrange University. HLGU is a rare institution of stellar quality sustained by a community of scholars that are deeply committed to academic excellence that is rooted in both faith and learning. It is an honor to serve by cultivating a shared vision of excellence that educates students to be well-prepared for and exceptional in their chosen professions. The character of the students, staff, faculty, and administration is impressive. At a time when many Christian universities have abandoned their mission, HLGU continues to be a distinctively Christian university with an unshakeable determination which values both biblical truths and promotes academic excellence.
HLGU is deeply committed to helping students discover, develop, and demonstrate God's purpose for their lives. Our aim in Christian higher education is to help students find a vocation where they can use their God-given gifts and talents to accomplish a task which provides fulfillment and satisfaction for the glory of God.  At the heart of Hannibal-LaGrange lies its commitment to its four core values—Christ Centered, Learner Focused, Globally Minded, and Service Oriented. Great joy and encouragement come from serving in a community of faith that is built on trust, service, and integrity.
Sincerely,
Dr. Anthony Allen
President