Fall Homecoming October 5-6, 2018
Click here to see our Fall Homecoming Schedule
It is with great excitement we welcome all Trojans back to our beautiful campus and provide a time for you to reunite with your fellow classmates during our 2018 Homecoming.
HLGU classes of 1968, 1978, 1988, 1993, 1998 and 2008 – you will be our honored guests at Homecoming 2018! We hope you will begin making plans to attend October 5-6. This will be an event you won't want to miss!
Homecoming Highlights:
Alumni Golf Classic | President's Reception | Banquet
Trojan Soccer, Trojan Softball & Alumni Games | 50 Year Club Luncheon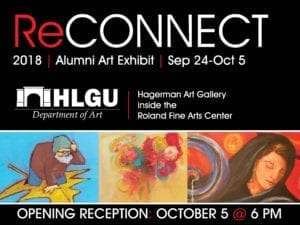 Submit Artwork for Consideration
Winter Homecoming January 26, 2019
Hannibal-LaGrange University Alumni Awards – Do you know an HLGU alum that fits the following criteria and needs to be recognized?  Then nominate him or her for an alumni award!
How to nominate:  Send your nominee's name and a brief reason why they deserve the award to Alumni Director Lauren Youse at lauren.youse@hlg.edu or mail it to 2800 Palmyra Road, Hannibal, MO 63401.
Nominations should be made for a certain category of award. However, the selection committee has the right to transfer a nomination to a more appropriate category if deemed fit.  Contact Lauren Youse at (573) 629-3126 if you have any questions.
Homecoming Archives