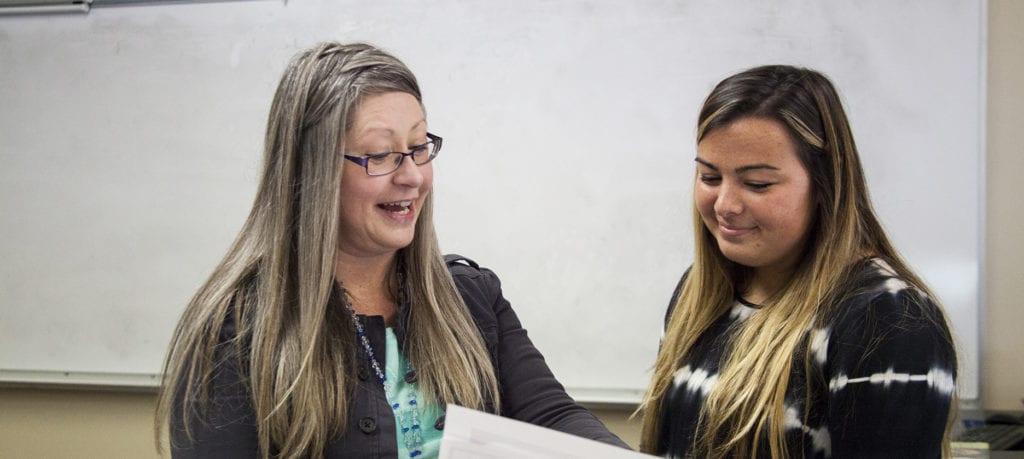 Hannibal-LaGrange University's Elementary Education Program is ranked in the highest tier for teacher preparation by the Department of Elementary and Secondary Education (DESE).
The Missouri Education Preparation Annual Performance Report (APR) said that performance of the candidates in the program exceeds expectations, giving HLGU a Tier 1 rating.
"I am very proud of the teacher candidates that HLGU produces," said Dr. Larinee Dennis, chair, division of education. "Our program integrates experiential learning in PreK-12 classrooms, beginning in the freshman year, to provide our students opportunities to see the theoretical knowledge applied by master teachers in action. HLGU has many teacher education graduates who are recognized as outstanding teachers in their field and we are proud that they are using their knowledge for service."
APR results are compiled from reporting on content assessment pass rates, content coursework GPAs, first-year teacher surveys, and principal surveys of first-year teachers.
DESE Communications stated that, "The primary purpose of this APR is to give higher education programs feedback for continuous improvement. The APR will also provide parents and students with reliable information about each program's performance. We trust that the APR will give the public valuable insights as we all work together to strengthen Missouri education."
HLGU offers 13 undergraduate degrees in early childhood education, elementary education, and secondary education. The University also offers a Master of Science in Education in special reading, teaching and learning, and teaching and learning with initial certification, as well as a Master of Education in Education Administration in elementary and secondary principalship.