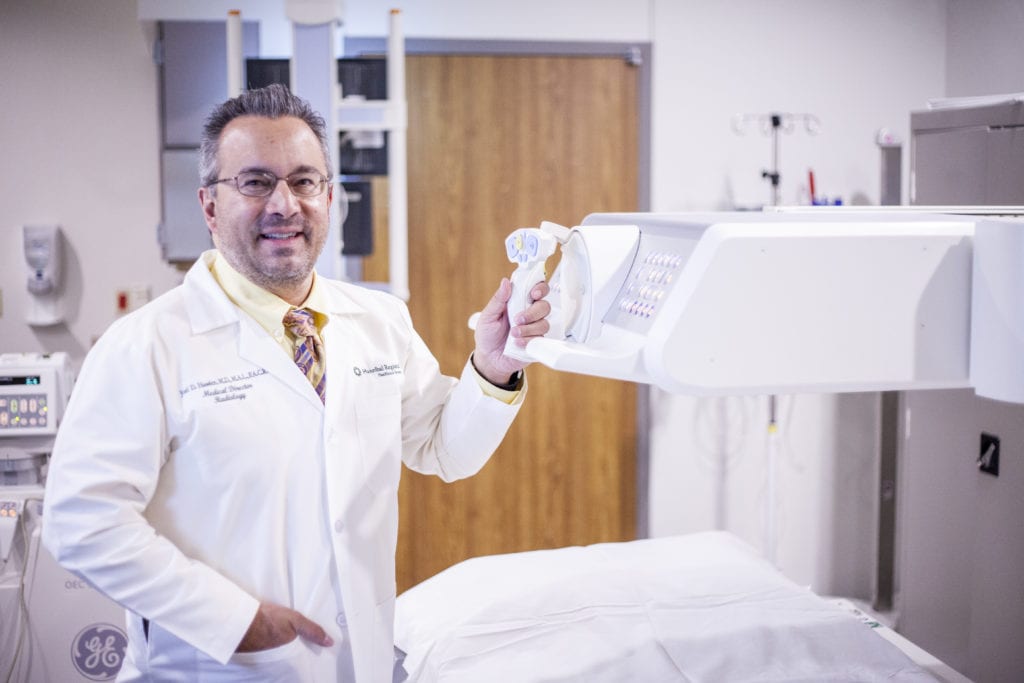 Joel Hassien, M.D., is a radiologist and medical director at Hannibal Regional Healthcare System. He completed his Master of Arts in Leadership degree in 2015.
What drew you to the HLGU MAL program?
The Masters of Arts in Leadership program interested me because I wanted to improve my leadership skills. I have never had a formal leadership training course, though I have held many leadership positions. This program seemed like something that could help me become a better leader and, in the process, help the organizations of which I am a part. Additionally, the coursework could be completed without taking a year off from my medical practice.
How has your MAL degree affected/benefited your career?
The MAL degree has affected my career in several ways. It has taught me skills that will continually improve the quality of the leadership provided to my organizations. It has also allowed me to identify and correct the leadership mistakes that I have made in the past and hopefully [help me] not repeat them in the future. The degree has opened up potential doors for certification as a physician executive.
What stands out to you about your experience?
I didn't think that a program that was totally online would be as good as an in-class program. Let me say that I was totally wrong about that. This program was very captivating and I learned a lot from the online experience. The breadth of knowledge that my cohort brought to the table was another outstanding experience. We learned from each other.
What was it like balancing schoolwork and a career?
Balancing schoolwork while working full time as a physician had its challenges and required a lot of discipline. A lot of it had to be done late into the evening and on weekends when I wasn't on-call. "Vacation" time was spent writing papers and finishing the capstone project.  It was a pretty rough year for me and my family.  Many weekend activities and holiday activities had to be sacrificed.
What would you say to others who are interested in earning an MAL?
Don't miss out on this wonderful learning experience! Even those who have been in leadership roles for years can benefit from this program. You don't have to be in a formal leadership role for the MAL to have an impact on you and your organization. True leaders are found at all levels in an organization. Don't cut yourself short just because you may not be the CEO. You CAN make a difference!