Hannibal-LaGrange University is holding the 15th annual Carroll Missions Days February 14 and 15, as a special time to emphasize God's commandment to spread the gospel throughout the world.
The schedul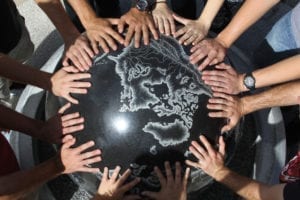 e for HLGU's 2018 Carroll Missions Days includes 10 am chapel services Wednesday and Thursday in the Parker Theatre of the Roland Fine Arts Center.
There will be a corresponding missions fair set up in the lobby of the RFAC with representatives from the Missouri Baptist Convention, Logan Valley Christian Retreat, Sports Crusaders, Pioneer Bible Translators, Barnabas International, Ethnos360 (formerly New Tribes Mission), and the International Mission Board.
Each year, HLGU celebrates their global vision through a week of emphasizing missions on campus. Missionaries from all over the world travel to the HLGU campus to interact with students. HLGU students have had the opportunity to not only listen to missionaries from Africa, Asia, Central America, Europe, and South America speak, but to also sit down one-on-one and discuss their experiences and potential opportunities to serve.
Carroll Missions Days are a result of the vision and generous resources of the late Kenneth and Rheyma Carroll of Monroe City, MO. Before his death in 2008, Mr. Carroll said he wanted to do something that would make a difference in eternity. With the establishment of the Carroll Missions Week and the building of the Carroll Missions Center and Carroll Science Center, Mr. and Mrs. Carroll are touching eternity through the lives of thousands of HLGU students.
For more information on Carroll Missions Days, contact Caren Sheputis at 573-629-3075, or via email at caren.sheputis@hlg.edu. For information on HLGU missions, visit the website at hlg.edu/missions.