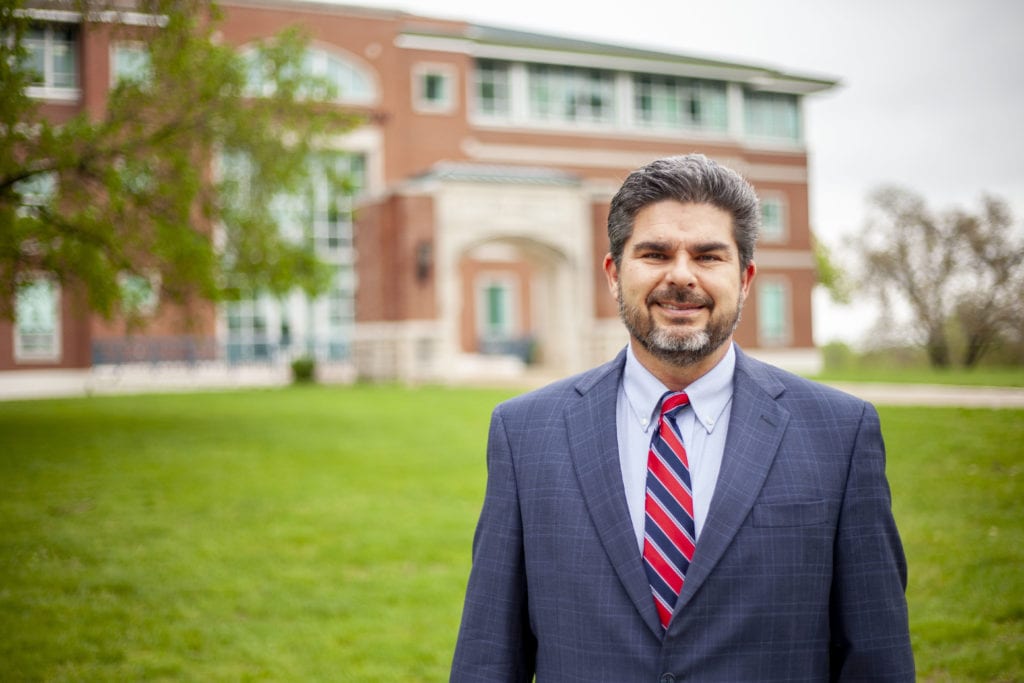 After receiving a grant from the Moorman Foundation in the amount of $339,000 to establish a Moorman Professorship, HLGU announced in a recent awards ceremony that Mr. Scott Hall, business department chair and assistant professor of business, has been named the Moorman Professor and will execute the grant programming to expand HLGU's academic and civic engagement on the importance of free market principles in business and society.
"Free market solutions to social and economic problems are topics that we've been developing for several years," said Hall. "We're excited and blessed to work with the Moorman Foundation to promote these concepts both in the classroom and in the community."
"Mr. Hall is the perfect selection to be the first Moorman Professor her at HLGU," said Dr. Miles Mullin, vice president for academic administration and dean of faculty. "It is a natural fit as he is already deeply committed to the economic, ethical, and legal principles of a free society and is actively involved in several groups that promote liberty, free markets, and strong personal character. Beyond that, he is a knowledgeable and engaging classroom instructor, working hard to shape the next generation of students who believe that people flourish best when they are given the most freedom."
Hall began teaching at HLGU in January 2016 after twenty years in banking, two years as a financial advisor, and eight years in entertainment management. He earned his Master of Business Administration from Wake Forrest University in 1998, and is currently pursuing a doctorate from Liberty University.
The Moorman Foundation, founded in 1942 by Charles and Fabiola Moorman, has long held dear the basic economic, ethical, and legal principles of a free society. They believe that a deeper understanding of these principles will allow for a greater appreciation of the benefits and credibility of a free society and a better-informed and engaged generation of Americans.
For more information about the Moorman Professorship, contact Hall at 573.629.3023, or via email at scott.hall@hlg.edu.