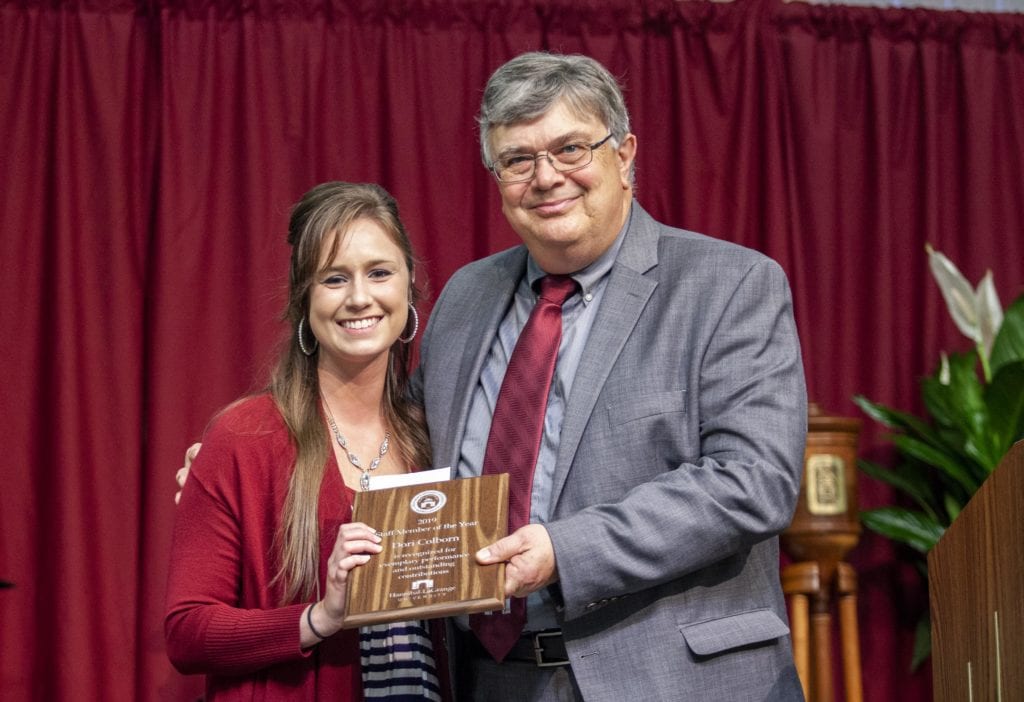 The Staff Member of the Year Award was presented to Dori Colborn at this year's commencement ceremony.
Dori has worked for Hannibal-LaGrange University for four years as the payroll accountant, HR benefits coordinator, and employee Title IX coordinator. She also serves on the employee appreciation, employee experience, and graduation committees.
When nominating Dori for the award her colleagues said things about her such as, "Dori has a good attitude about the responsibilities she has been given," and "she is pleasant and easy to work with and a joy to be around."
The staff member of the year has been awarded since 2010. The selection process includes nominations by fellow staff members with a vote of affirmation by the administration.