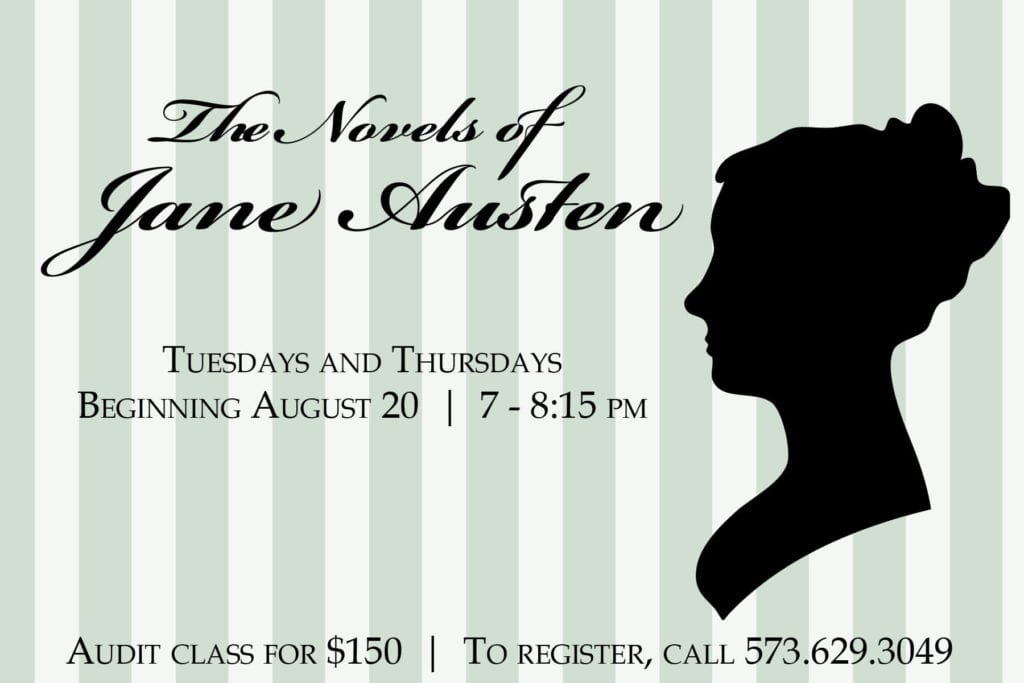 Hannibal-LaGrange University will be offering an evening class on Jane Austen this semester. The class will meet Tuesdays and Thursdays beginning August 20, from 7 to 8:15 pm.
The class will provide a study of the major works of Jane Austen with additional discussion on Austen's Christianity. It will be taught by Amanda Henry, chair of the English department, and can be audited for $150, or taken for college credit.
"This is an opportunity to explore what makes Jane Austen distinctive as an author and how her faith shines in her novels," said Henry. "We'll look at her wit and humor represented through her characters and unique style."
For more information on the class, contact Henry at 573-629-3040 or via email at amanda.henry@hlg.edu. To register, call 573-629-3049.