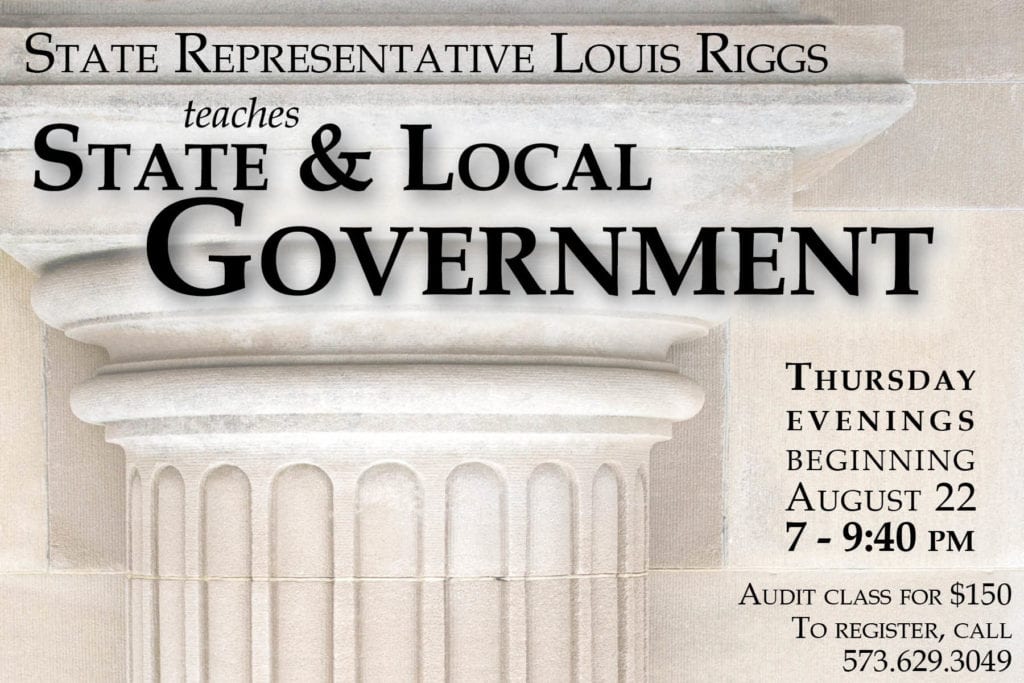 Hannibal-LaGrange University will be offering an evening class titled State and Local Government this semester. The class will be taught by State Representative Louis Riggs and will meet on Thursdays beginning August 22, from 7 to 9:40 pm.
The class will study the foundations of our representative government and offer the opportunity to experience the governmental process from drafting to passing legislation. It can be audited for $150, or taken for college credit.
For more information on the class, contact Riggs at 573-629-3121 or via email at lriggs@hlg.edu. To register, call 573-629-3049.