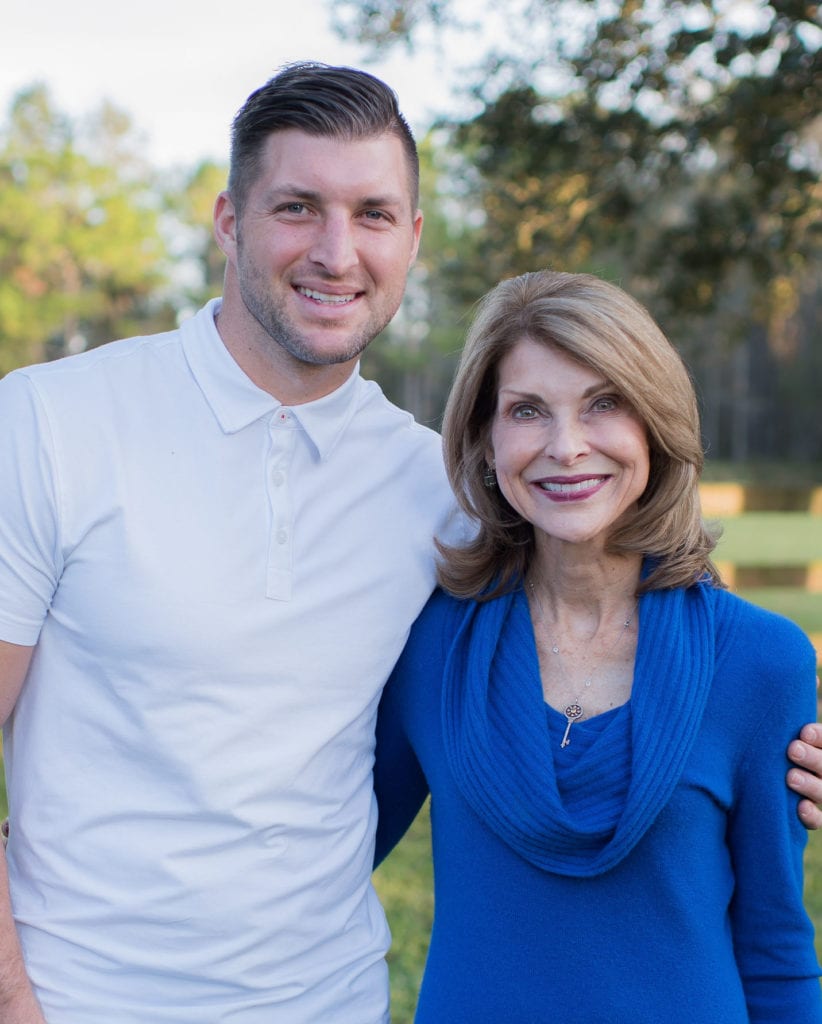 Tickets go on sale soon for Hannibal-LaGrange University's 78th Annual Booster Banquet which will feature Pam Tebow as the keynote speaker. The banquet will be held Friday, November 22, at 7 pm.
Pam Tebow is the mother of Tim Tebow, famous NFL quarterback. Pam's notoriety increased when Tim, then quarterback for the Florida Gators, became the first sophomore to win the Heisman Trophy. During the nationally televised Heisman broadcast, ESPN aired a portion of an interview that focused on her refusal to abort Tim when she was advised to do so. She was given an instant national platform to encourage the prolife message.
Pam is passionate about encouraging people of all ages to trust the Lord with all their hearts for all their lives and use the incredible influence God has given them to eternally impact their world. This is the subject of her first book Ripple Effects, to be released Mother's Day 2019.
The Booster Banquet is sponsored by HNB Bank and WGEM. Tickets go on sale beginning September 3. Prices are as follows:
$50 General Admission Ticket – through Wednesday, November 6, 2019 – Includes banquet admission
$65 General Admission Ticket – on and after Thursday, November 7, 2019 – Includes banquet admission
$175* Executive Admission Ticket – Includes reserved parking, admission to a special private reception with Pam Tebow on November 22 from 5:30 pm to 6:30 pm, and a special reserved seat at the banquet. Attendees to the special private reception will receive a copy of Pam's new book, and be able to meet Pam and have a photo taken with her.
$1200* Sponsor a Round Table – Includes 8 executive tickets for a special price
Due to the limited amount of executive tickets, you must call the office of institutional advancement at 573.629.3124 to purchase them by credit card only.
For more information, please contact Lauren Youse '05 M '16, director of alumni services and development, at 573.629.3126, or via email at lauren.youse@hlg.edu.