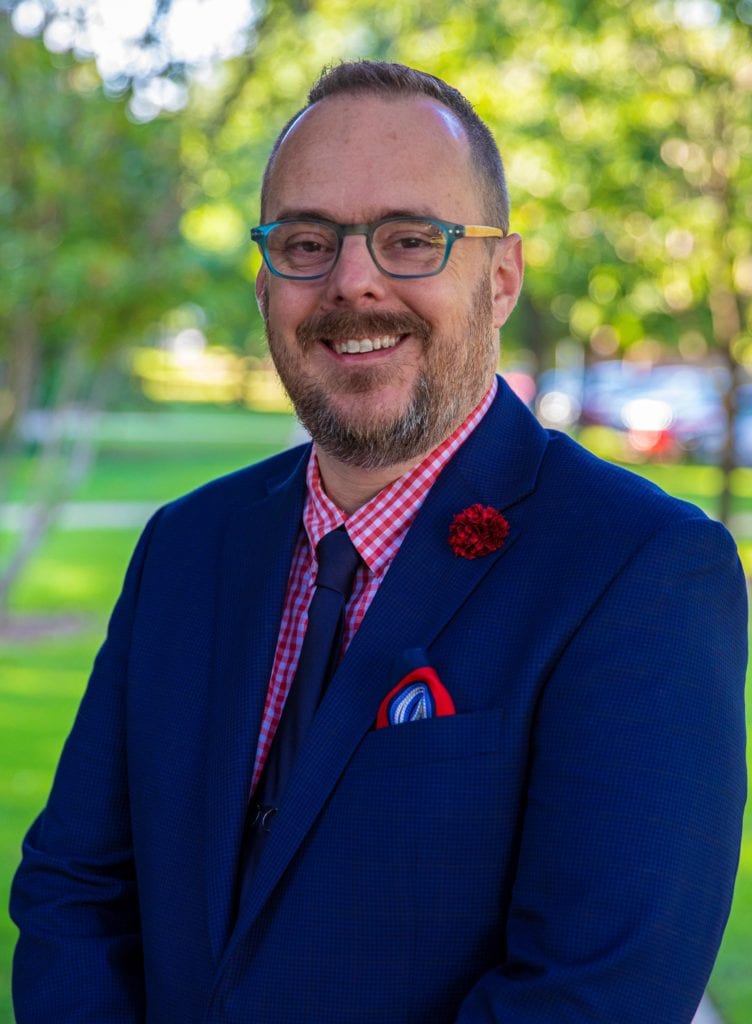 Hannibal-LaGrange University is pleased to announce Will Brantley as the vice president for enrollment management and marketing. He will be making the move to Hannibal through the month of October.
"I am excited, honored, and humbled for the chance to work alongside the great people at Hannibal-LaGrange University. God is doing amazing things at HLGU and I look forward to being a small part in that work," Brantley said.
Dr. Ray Carty, who has served previously in this position, has been named as the vice president for institutional advancement.
"Ray's experience and history with the institution will help us strengthen our alumni relations and continue to strengthen our development efforts," said Dr. Allen, HLGU President.
Brantley comes to HLGU from Oklahoma Baptist University in Shawnee, Oklahoma where he served as director of undergraduate admissions before earning the title of director of recruitment for the graduate college. He also served at Union University starting as an enrollment counselor and finishing his tenure as senior enrollment counselor. From 2018-2019, he served as president for the National Association of Baptist Enrollment Professionals.
Brantley earned a bachelor's degree from Union with a double major in psychology and youth ministry in 2001, and a Master of Arts in Intercultural Studies in 2015. He will complete a Master of Business Administration in Transformational Leadership from OBU in December.
"We are pleased to have Will join the team at Hannibal-LaGrange University. He brings to our organization a wealth of experience in enrollment management," said Dr. Allen. "Will is passionate about Christian higher education, and I am confident that his abilities and God-given talents will help advance the mission of the University and increase enrollment."
"From my first conversations with Dr. Allen to now, I could sense the Lord's calling to HLGU," said Brantley. "In my short visit to campus, I could feel God's presence. I truly believe the best and most exciting days are in front of us at HLGU. It's with great excitement and gratitude that I look forward to partnering with the faculty, staff, and students to assist the University with success in enrollment and marketing."
Brantley grew up in Memphis, Tennessee. He and his wife Jaime have been married for 16 years. They are parents of twin ten-year-old boys, Aiden and Conner. Jaime is a nurse and is finishing a Doctorate of Education in Instructional Leadership for Nurse Educators from the University of Alabama. Their children are active in sports and as a family they enjoy playing board games and watching movies.