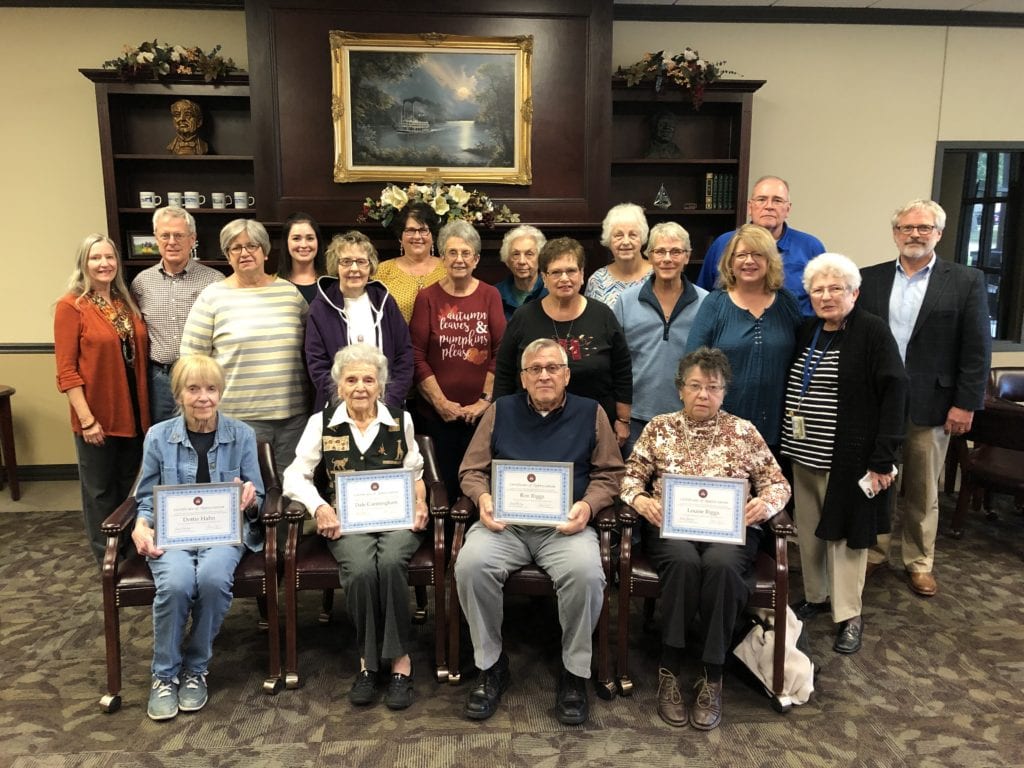 Hannibal-LaGrange University's Campus Community Connectors celebrated the retirement of four members last week. Mrs. Dale Cunningham retired from group after serving since August 2012. Mrs. Dottie Hahn retired from the group after serving since October 2014. Mr. Ron and Mrs. Louise Riggs retired after serving with the group since April 2006.
This group of volunteers serves as a bridge between HLGU and the surrounding communities. CCC members participate in campus events and activities to help the University improve campus-life for students. CCC members serve four areas for the school: service/support, hospitality, education, and beautification of the campus. 
"We are so thankful for this group as they humbly serve our students, faculty, and staff," says HLGU President Dr. Anthony Allen. "Campus Community Connectors invest in the institution with their time and talents. Their service will impact campus for years to come."
For more information, or if you are interested in becoming a member of Hannibal-LaGrange University's Campus Community Connectors, please attend the meeting on Tuesday, November 12 in the HLGU Roland Library, or contact Judy Harding, membership chairwoman, at 573-221-5757, or via email at jah40@msn.com.