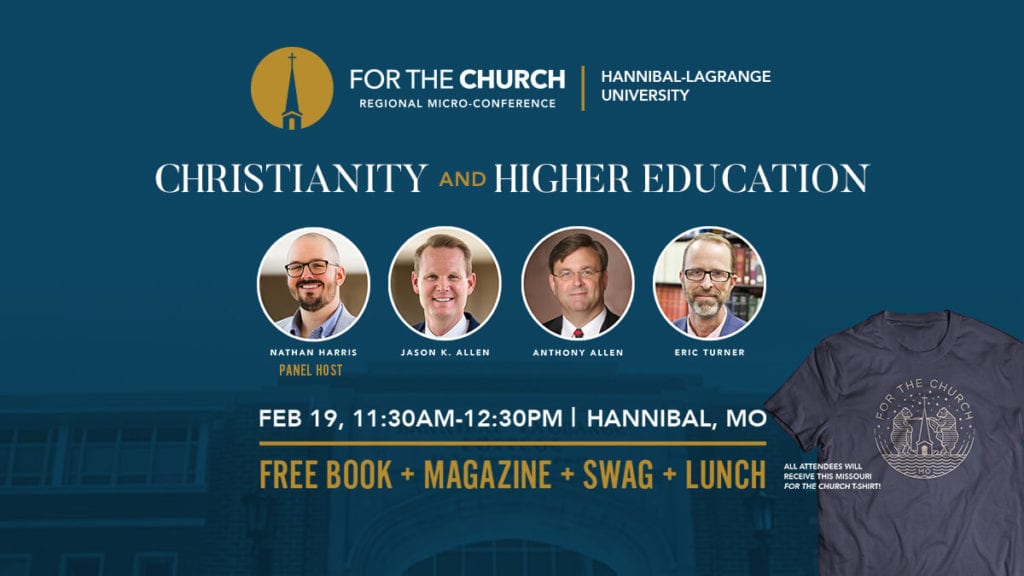 Midwestern Seminary is hosting a For The Church micro-conference at Hannibal-LaGrange University on February 19. Join from 11:30am to 12:30pm to hear from Jason Allen, Anthony Allen, Eric Turner and Nathan Harris (panel host) as they discuss Christianity and higher education.
Attendees are also welcome to attend HLGU's chapel at 10 am in the Roland Fine Arts Center. Dr. Jason Allen, President of Midwestern Baptist Theological Seminary in Kansas City, MO, is the speaker.
Cost to register is free. All registered participants will receive lunch, Dr. Allen's latest book, Letters to My Students, and a For the Church Missouri t-shirt.
If you have questions, please contact Institutional Relations at ir@mbts.edu.