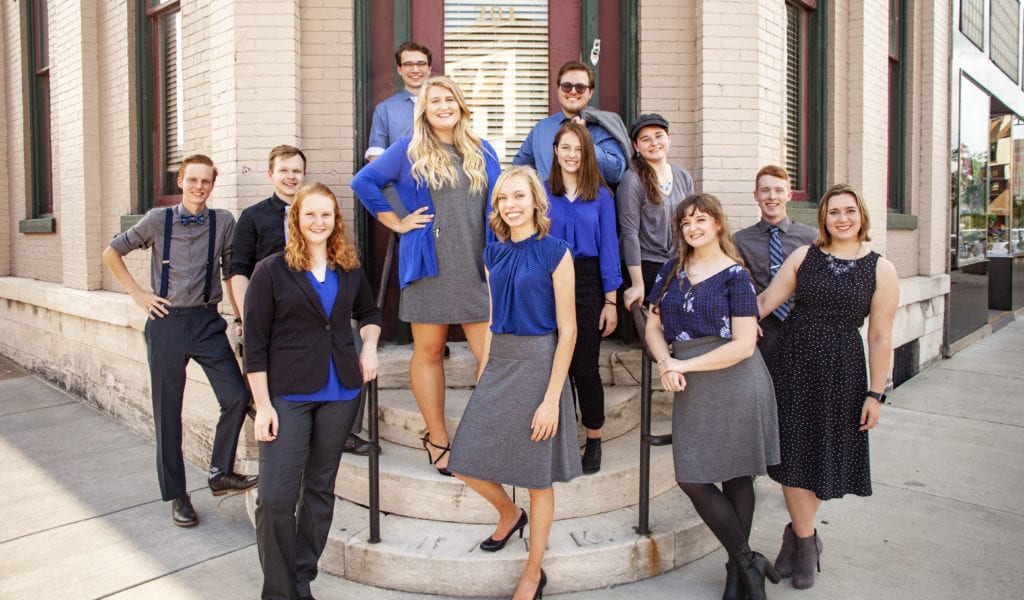 Praise Song, an upbeat vocal and instrumental ensemble, travels throughout the Midwest several weekends a month. Ministering through song and testimony, they perform for worship services, conferences, banquets and youth rallies. Their program includes praise and worship music, traditional hymns and hits from the contemporary Christian music charts. Audition in spring for the following year is required.
Meet Praise Song
Romy Massey


Troy, MO
Junior
Music – Worship
Ryan Rechtien
St. Charles, MO
Junior
Computer Information Systems
Joshuwa Scott
Branson, MO
Sophomore
Secondary Education – Math
Kelsey McCaughey
Carlisle, IA
Sophomore
Public Relations
Alicia Ramsey
Fort Smith, AR
Senior
Public Relations
Brandon Overstreet
St. Charles, MO
Sophomore
Music
Yeeleng Her
Rochester, MN
Freshman
Music – Worship
Irene Devine
DeSoto, MO
Sophomore
Secondary Education – English
Renae Pace
Jerseyville, IL
Sophomore
Secondary Education – Science
Sabrina Wright
Paris, MO
Sophomore
Music
Stacie Fisher
Shenandoah, IA
Junior
Nursing
Ashton Kelly
Sturgeon, MO
Senior
Music – Worship
John Francis
Director
Upcoming Performances
There are no upcoming events at this time.
Request Praise Song
Click here to request Praise Song
Promotional Material
Contact HLGU's Praise Song Director to request promotional material.