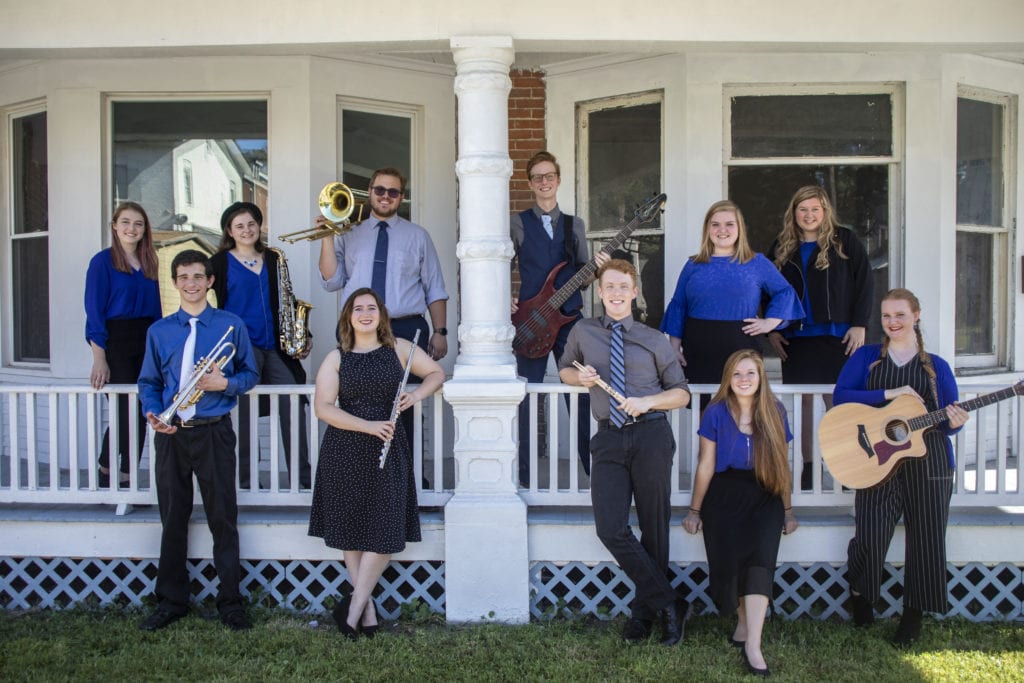 Praise Song, an upbeat vocal and instrumental ensemble, travels throughout the Midwest several weekends a month. Ministering through song and testimony, they perform for worship services, conferences, banquets and youth rallies. Their program includes praise and worship music, traditional hymns and hits from the contemporary Christian music charts. Audition in spring for the following year is required.
Meet Praise Song
Renae Pace


Jerseyville, IL
Senior
Biology Education
Acoustic guitar and vocals
Sabrina Wright
Paris, MO
Senior
Instrumental Music
Saxophone
Michael Sewell
Branson, MO
Sophomore
Worship Arts
Electric guitar and bass
Brandon Overstreet
St. Charles, MO
Senior
Music Education
Trumpet, trombone, vocals
Sara Perren
Holt, MO
Senior
Vocal Music Education
Student director, vocals, flute
Paul Bross
Burlington, IA
Junior
Business
Drums
Gracie Fath
Wentzville, MO
Freshman
Christian Studies
Vocals
Sydney Carr
St. Louis, MO
Sophomore
Vocal Music Education
Piano
Austin Shulse
Hannibal, MO
Sophomore
Music Education
Trumpet
Emily Williams
El Dorado, AR
Freshman
Music Education
Piano
Lauren Patterson
Kansas City, MO
Freshman
Elementary Education
Vocals
John Francis
Director
Upcoming Performances
There are no upcoming events at this time.
Request Praise Song
Click here to request Praise Song
Promotional Material
Contact HLGU's Praise Song Director to request promotional material.